As part of its evolution, Elrond (EGLD) is transitioning to MultiversX, a Web3 ecosystem centered around metaverses. To celebrate the launch of its all-in-one xPortal application coming February 28, MultiversX is hosting a championship with many prizes.
xPortal is coming on 28th February
Last November, Elrond (EGLD) announced a complete rebranding to affirm its new vision centered around the metaverse and Web3, the opportunity for decentralized blockchain to be reincarnated as MultiversX, a digital ecosystem in its own right.
MultiversX now consists of a set of applications and functionalities, each with its own particularities and objectives, but always with the ambition of accelerating the transition to Web3. On 28 February, the xPortal application will be available for download for all users and will include a number of new features.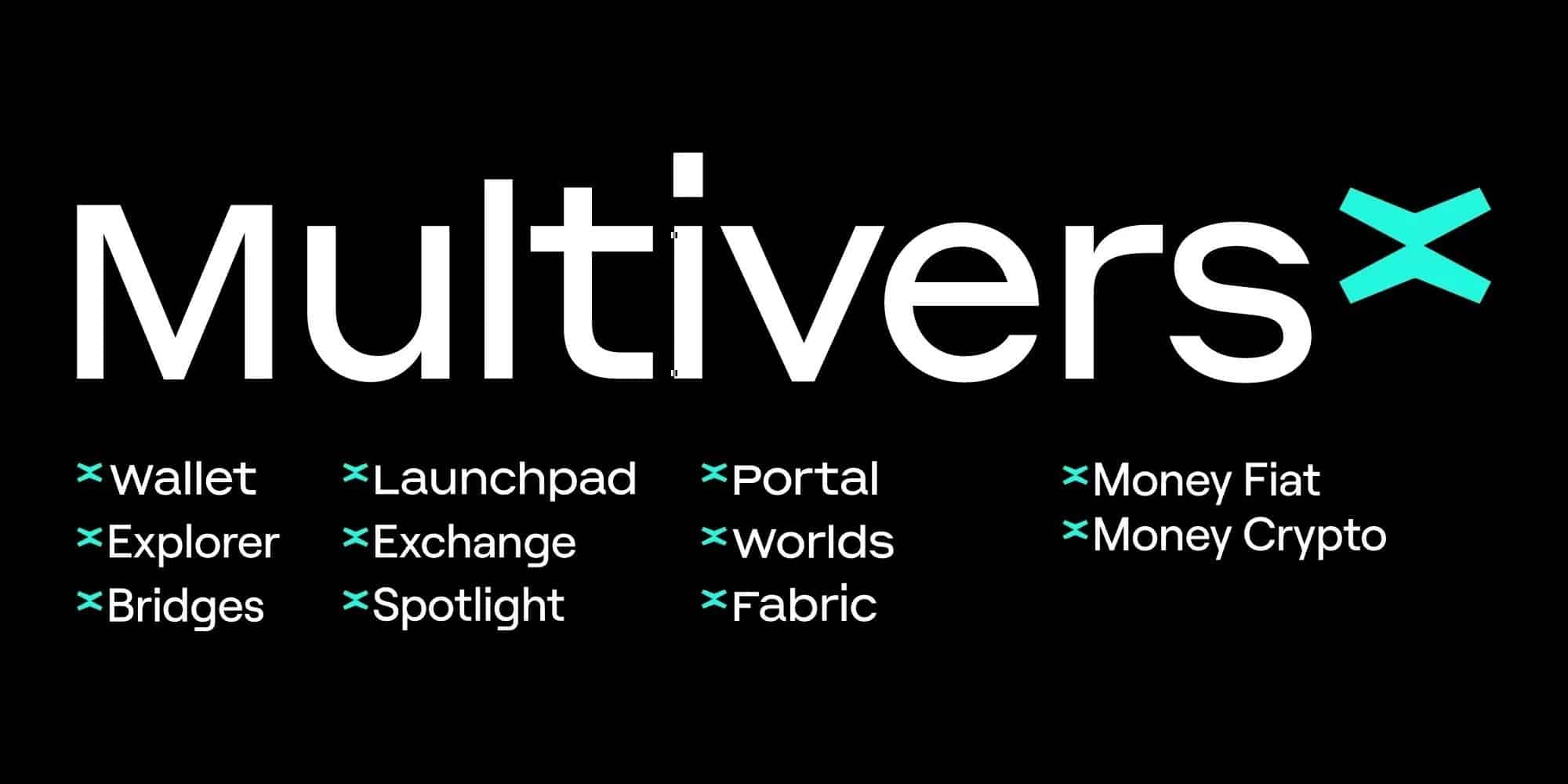 As an evolution of the Maiar application we know, xPortal is defined as a true social portal that will introduce a messaging system and the possibility for users to create an avatar in order to interact in the various metaverses while creating their own identity.
Thus, xPortal offers a truly interactive and lively Web3 experience, all through an incentive ecosystem offering cryptocurrency rewards to users when they interact in these virtual worlds.
As the hub of MultiversX, the xPortal application allows users to manage their crypto-currencies – including those hosted on other wallets or exchanges -, non-fungible tokens (NFT) and their portfolio. xPortal also offers the possibility to trade their tokens.
In partnership with Mastercard, xPortal also offers 3 debit cards, each with its own level of rarity and inherent advantages. Called Virtual Mint Card, Eco Night Card and Diamond Touch Card, these cards can be reloaded directly from xPortal, by bank transfer or simply via Apple Pay or Google Pay.
How xPortal is organised
Home, to manage your cryptocurrencies
On the home page of the application, xPortal allows you to view and interact with your cryptocurrencies. This is where you can take advantage of the swap functionality and keep an eye on your crypto-currencies, no matter which wallet or exchange they are in.
It is also on the xPortal Home that you can manage your debit cards, especially to fund them or to monitor your balance.
Play, the social portal
Play is the social part of xPortal. This is the portal that houses your customizable avatar and offers full gamification. This is also where you will be able to communicate with other users and interact with the various interoperable metaverses, all while earning cryptocurrency rewards.
Insider, the crypto news
Always with the aim of bringing together the essentials in one application, xPortal directly embeds Insider, a section entirely dedicated to crypto news and Web3.
The Hub, the dApps navigation
As decentralised finance (DeFi) is an essential component of MultiversX, xPortal offers native integration of decentralised applications (dApps), letting you, for example, do staking with your crypto-currencies directly from the app.
Try to win lots of prizes with the championship
To celebrate the launch of xPortal, MultiversX is organizing a championship for its community with many exclusive prizes to win. To register, simply go to the xPortal Championship page and enter your email and phone number to get a lottery ticket to try your luck.
Once you've registered, you'll receive a link that allows you to refer your friends so that they too can participate. And for every validated referral, you yourself will win 1 extra lottery ticket to increase your chances of winning a prize in the championship.
You have until 28 February to maximise your chances of winning a prize by inviting as many people as possible to take part, so make the most of it.
Here are the prizes to be won by the most prolific sponsors in the xPortal Championship (1 prize corresponds to 1 winning ticket):
1st: 400 EGLD and MultiversX merchandising;
2nd: 250 EGLD and MultiverseX merchandising;
3e: 150 EGLD and Multiversal merchandisingX ;
4e: 100 EGLD and Multiversal merchandisingX ;
5th to 50th (included), a MultiversX hoodie.
In addition to these prizes, the first 50 referrers will receive the exclusive Diamond Touch card, the top of the xPortal range. In short, the more friends you refer, the better your chances of reaching the top of the leaderboard