Do you know the principle of airdrop? This strategy is increasingly used by crypto projects that reward their first users by offering free tokens. Let's take a look at the top 5 airdrops to watch in February 2023.
The 5 most promising airdrops
Before we present the 5 projects targeted in this article, it is worth setting the context. Airdrop is a trend that really became popular in early 2021 and has gained a lot of momentum in recent months, to the point that more and more projects are now using it.
In concrete terms, when a decentralised finance protocol (DeFi), a blockchain or any other project decides to launch its own token, it can use an airdrop: it offers tokens for free. The idea is to reward "early" users, i.e. those who have been around for a while.
For the project team, this is a way of highlighting their product and rapidly increasing the capitalisation of the token. For the investor, it is an interesting way to build up a larger portfolio.
Indeed, some can have a big impact on the portfolio ($10,000 with ParaSwap, $15,000 with Uniswap, $20,000 with dYdX, $5,000 with Aptos, etc.). In addition, the latest one shared by our experts at TCN Research has resulted in some members of the group receiving an interesting reward:
Let's take a look at the 5 airdrops that could potentially take place in the next few weeks:
Lens Protocol;
Arrakis;
Vela;
Arbitrum;
Blur.
Lens Protocol
Let's start with one of the most closely followed projects of late. Developed by the Aave team and officially launched in May 2022, Lens Protocol represents one of the next revolutions enabled by Web3. This platform provides developers with the tools and technological foundation to build decentralised social networking applications.
There are many rumours of a token airdrop by the Aave team, although this does not yet exist and has never been confirmed. However, the best way to try to become eligible is to obtain a so-called "handle", i.e. a profile giving access to the Beta version.
To do this, it is possible to acquire one on the secondary market via OpenSea, but this represents a cost: about 100 dollars at the moment. Otherwise, the best option is to join the project's Discord and follow the news. For example, it is currently possible to obtain the precious sesame by performing specific tasks on Phaver.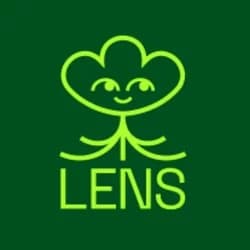 Arrakis
Arrakis Finance is an overlay protocol for the decentralised Uniswap exchange. Through algorithmic strategies, users can provide liquidity in Arrakis Vaults and automate their management.
At present, the protocol does not have tokens, but there are rumours of a potential airdrop. In addition, the team has already raised $4 million for the project, supported by Polygon Fund and Uniswap labs.
To try and qualify, the best advice is to use the protocol's features naturally. For example, this could be the act of depositing funds into one of the available liquidity pools, and doing so on multiple blockchains.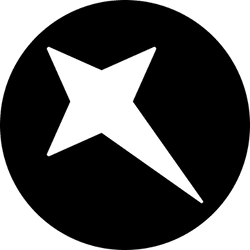 Vela
Once again, it's the turn of an airdrop that has been confirmed by the project team. Vela is a decentralised exchange on Arbitrum specialising in trading perpetual contracts. To put it simply, it works in a similar way to GMX, which has been exceptionally successful.
Currently, Vela is in Open Beta and the team has confirmed that contributors will be rewarded with an airdrop. In addition, the team has detailed the eligibility criteria: the higher the volumes achieved on the protocol, the higher the amount of VELA tokens distributed.
In other words, all you have to do is deposit funds on Vela and trade on one of the 6 available pairs. Note however that the project team has clarified that open and immediately closed positions – in order to inflate volume – will not be taken into account.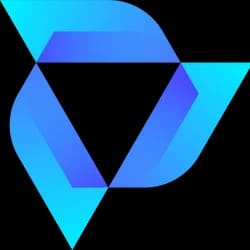 Arbitrum
Arbitrum is one of the hottest blockchains in recent times. Developed by Offchain Labs, this second-layer Ethereum solution is based on Optimistic Rollups technology, just like Optimism.
In a few words, the objective is to improve execution speed and scalability, while maintaining network security. For the time being, Arbitrum has no tokens and the community has been waiting for a potential airdrop for over a year.
The most important thing to do in order to become eligible is to interact with the protocols: the official bridge, the DEX Camelot, the famous GMX, etc. Although this is a guess, it is also possible to buy an NFT "Arbitrum Odyssey Campaign" to join the Arbitrum Guild and perform the few tasks to join the Guilds of other major projects and get the role on Discord.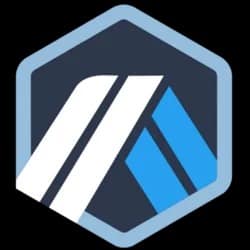 Blur
Blur is the non-fungible token (NFT) marketplace that everyone is talking about right now. In a massive initial airdrop, it has attracted a huge number of new users and has even surpassed OpenSea in terms of trading volumes.
Recently, the Blur team announced a new airdrop: 300 million BLUR tokens (about $300 million) will soon be distributed to users. The announced criterion is loyalty, as Blur requires to list, buy or sell NFTs only through its platform to get a 100% rating.
In addition, the volume of NFTs offered for sale will be multiplied with the score to calculate the airdrop value. Note that it will be difficult to cheat, as NFTs listed for sale several times in a short period of time will not be counted, nor will NFTs that are worthless and listed at too high a price.