Coinbase Cloud has teamed up with French startup Kiln to integrate Kiln On-Chain, its suite of tools dedicated to institutional staking, thus simplifying Ethereum (ETH) staking. This solution enables Coinbase Wallet and other self-hosted wallets users to access Ether staking without the notorious 32 ETH barrier, all with maximum transparency.
Kiln On-Chain arrives at Coinbase
French start-up Kiln, renowned for its expertise in the blockchain world and more specifically for institutional-level staking, has announced that Coinbase Cloud has integrated the Kiln On-Chain solution into its product offering with a view to simplifying and democratising Ether (ETH) staking for its users.
Used by leading ecosystem companies such as Fireblocks, Ledger Entreprise, Enzyme and Ledger Live, Kiln On-Chain consists of an innovative suite of smart contracts optimised for Ether staking, whether liquid or not, removing the famous 32 ETH barrier imposed on individuals wishing to participate in securing the network.
The integration of Kiln On-Chain into Coinbase's suite of dedicated staking tools demonstrates the French start-up's determination to become a key player in institutional staking, thanks to a solution that is simpler for both end-users and operators.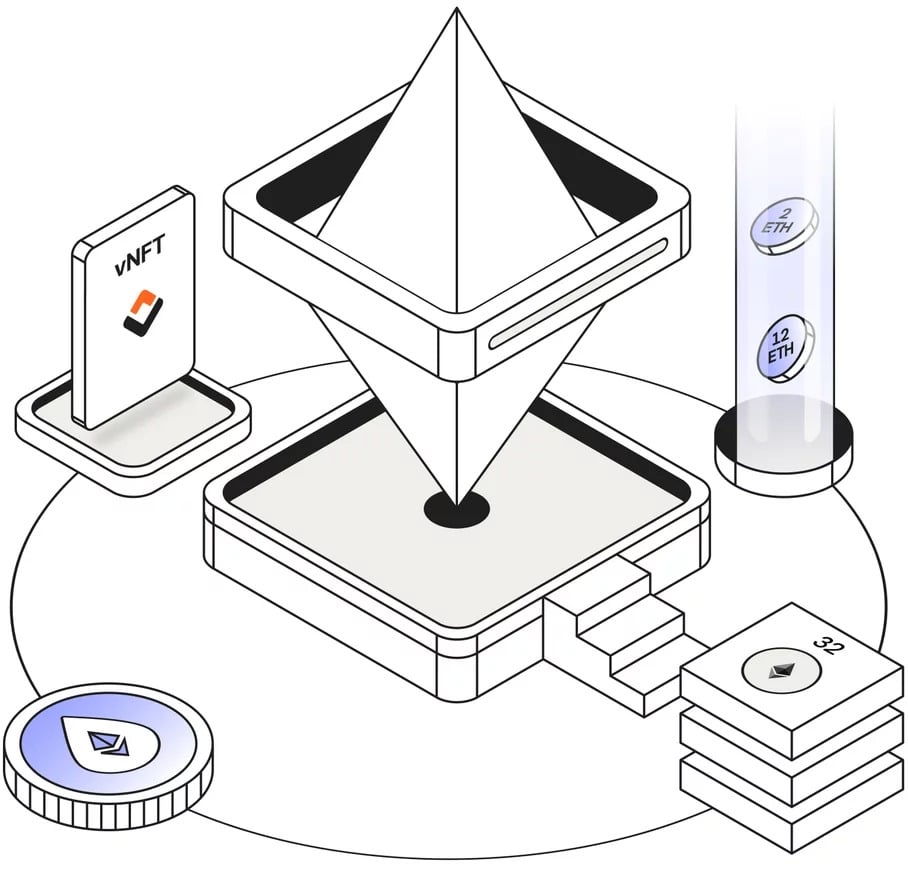 Kiln On-Chain will now be offered as a way of accessing Ether staking directly from Coinbase Wallet, the American giant's eponymous wallet, as well as from other self-hosted wallet providers.
Lazslo Szabo, CEO of Kiln, emphasised the importance of integrating Kiln On-Chain with Coinbase Cloud, whose reach extends far beyond Coinbase:
"This integration with Coinbase Cloud is unique as it allows them to enable other wallets and services, including DEX, to benefit from the same unlimited ETH staking solution offered by Coinbase Wallet. We are committed to democratising access to staking for all Ethereum users. "
Fast, secure and transparent deployment
The Kiln On-Chain solution incorporates many benefits, including removing the 32 ETH barrier to entry, but also offering real-time data to Operators (in this case Coinbase), who can monitor valuable information at any time.
What's more, integrating Kiln On-Chain is extremely simple: after a one-week onboarding phase, an operator contract is deployed, enabling Operators to register their validators available for financing.
Integrators can then offer their customised staking tools through Kiln's audited Integration Contracts for maximum security. Once the process is established, all stakeholders can begin to be rewarded for ETH staking.
Nick Boccardi, senior product manager at Coinbase Cloud, was quick to point out that the deployment was extremely fast and efficient: "
".
Kiln's expertise in smart contracts, combined with Coinbase Cloud's expertise as a node operator, enables us to offer portfolio integrators a first-class staking solution. My team and I were amazed by the ease of the integration process. "
Present on the majority of blockchains operating under proof of stake (PoS), Kiln manages more than $2.2 billion of cryptocurrencies placed in staking, and participates in the smooth running of Ethereum with more than 3% of the total ETH staked under its responsibility.